Protection
How much cash would your family need to maintain their current lifestyle if you die prematurely?
More Info
Our People
Our people are very important to us, as is making certain we provide you with the best possible professional financial advice. Below is a short biography for each of our colleagues together with their contact telephone number. For further contact details please see our "Contact Us" page.
---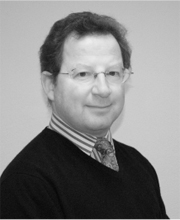 Will Dixon, Director & Financial Planning Consultant
Tel.
01225 874 102
Mobile.
07774 141105
Email.
will.dixonwdanda.com
Will is the founder of the business and is a fully qualified financial planning consultant advising on a broad range of areas including regulated pensions, investments and small business advice. Will deals with both individual clients and small businesses and has extensive experience over the last 28 years since he set the business up. a Financial Planning Consultant advising on a wide range of products.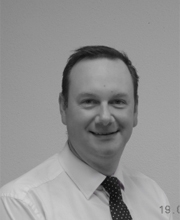 Rob Edney, Director & Financial Planning Consultant
Tel.
01225 874 102
Mobile.
07971 547520
Email.
rob.edneywdanda.com
Rob is a Level 4 Diploma qualified Financial Planning Consultant with over 25 years' experience in the industry. Rob tends to specialise in advising clients on their Pension & Investment requirements which ranges from simple investments to more complex Inheritance Tax planning. He has a wealth of experience in consolidating pension plans and advising clients on how best to draw their income in retirement. He has also helped many clients in reducing their tax liability through investing in tax efficient wrappers. Up until 2019 Rob also undertook all the supervision and compliance functions for the business but has stepped down from this role to concentrate on advising his clients.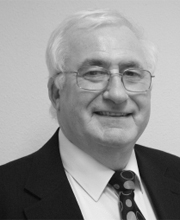 Colin Wells, Retired Referral Adviser
Colin recently took the decision to retire from advising as a fully qualified Mortgage & Protection Adviser which he has been doing for the past 19 years. Colin has now chosen work closely with Helen Foster to ensure his clients receive a smooth transition and remain supported throughout their financial journey, wherever that takes them.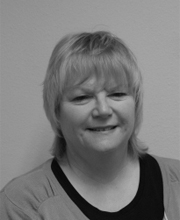 Cath Coughlan, Financial Adviser
Tel.
01225 874 102
Mobile.
07870 597463
Email.
cath.coughlanwdanda.com
Cath joined us in January 2012 as a fully qualified Chartered Financial Adviser. She has over 14 years experience in the Financial Services Industry, mainly in the Training & Development side but is now advising on all areas of financial planning.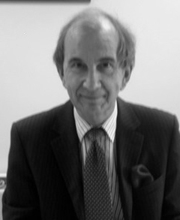 Adrian Murgatroyd, Senior Financial Consultant
Tel.
01225 874102
Mobile.
07568 568575
Email.
adrian.murgatroydwdanda.com
As a Northerner, Adrian believes in the personal approach and enjoys helping clients with their financial planning. He likes to give that extra valued added touch in all his dealings.

With over 34 years experience having run his own practice and contracted to various organisations in the financial services industry, Adrian has a wealth of knowledge in all areas except and specialises in Retirement and Investment Planning.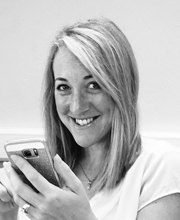 Helen Foster, Financial Adviser
Tel.
01225 874102
Mobile.
07748 151505
Email.
helen.fosterwdanda.com
Helen brings a wealth of experience to WD&A, having worked as the Practice Manager for the past 10 years. After having her daughter in 2014, Helen decided to obtain the industry qualifications to progress her role into a Financial Adviser and now helps clients obtain mortgages as well as advises on Protection policies. Helen also works closely with Rob Edney and Will Dixon, assisting them with their mortgage and protection clients and any other projects that arise.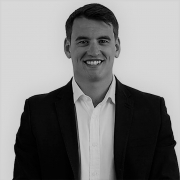 Adam Cockerham, Financial Adviser
Tel.
01225 874102
Mobile.
07468 897479
Email.
adam.cockerhamwdanda.com
Adam prides himself in providing a very down to earth and honest approach to client's financial needs. I Adam specialises in mortgage and protection advice, inheritance tax planning, and investments and pension reviews helping people with their aspirations, and working with them on a strategy to make them a reality through long-term working relationships.

Discussing a financial plan doesn't have to involve jargon or complexity that you don't understand. It just needs a highly-qualified, honest and friendly professional to help you make the most of your financial situation.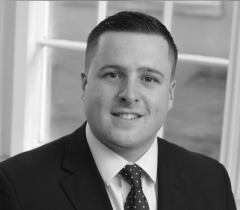 Joshua Harding-Wyatt, Financial Adviser
Tel.
01225 874102
Mobile.
07507 746699
Email.
josh.h-wwdanda.com
Josh is very passionate about financial education and enjoys helping clients put plans in place to achieve their financial goals and aspirations. He specialises on a wide range of financial areas including;
 Retirement Planning & Pension
 Savings & Investments
 Mortgages, inc Residential and Buy to Lets
 Personal and business protection

Josh has worked in the Financial Services industry for over 12 years gaining valuable industry knowledge and is Chartered Status.

Clare Bamford, Personal Assistant
Tel.
01225 874 102
Email.
clare.bamfordwdanda.com
Clare joined us in 2014, initially on a part-time maternity cover basis but decided to stay. Clare's wealth of experience as a Senior Project Manager over the past 10 years means that she is used to keeping projects to schedule and communicating with a range of clients. Clare works alongside Will, managing all his projects and liaising with his clients to ensure that projects are kept on track and any problems that arise are dealt with quickly and efficiently.
Indices
Value
Move
%
FTSE 100
5,842.67
0.00
0.00
FTSE All Share
3,261.99
0.00
0.00
Currencies
Value
Move
%
Euro
1.10
0.00
0.00
United States Dollar
1.27
0.00
0.00
Data is compiled by Adviser Portals Ltd every 60 minutes. Information is not realtime. Last updated: 27/09/2020 at 03:08 PM